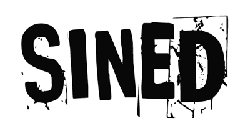 Snowboards
are proud to present the limited edition...
DAVE BROCKIE SNOWBOARD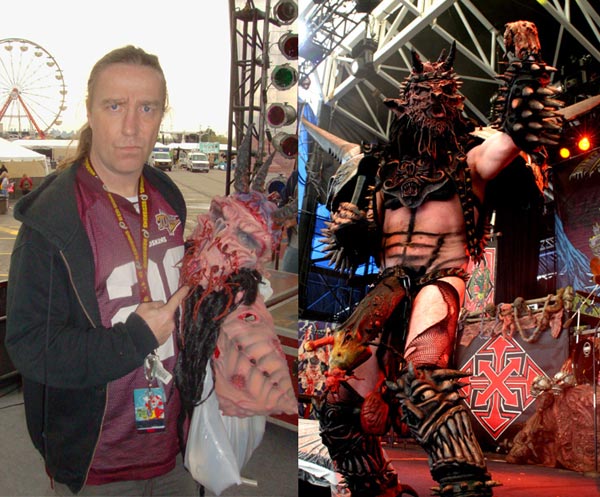 Artist Dave Brockie and his alter-ego, ODERUS URUNGUS
That's right, own a piece of rock and roll history with the very special limited edition (only 300 made) SINED/Dave Brockie snowboard. For those of you that don't know it, Dave Brockie is one of the founding members of the grammy-nominated rock group band GWAR, and the malevolent mind and mouth behind GWAR's supremely evil front-thing and FOX News intergalactic correspondent, ODERUS URUNGUS! But Brockie is much more...a writer (check out his blog at rvanews.com), an illustrator (check out his work at oderus.com) and an avid snowboarder! So when old buddy, huge GWAR fan, and ex-pro rider Ron Bureta got his own company going, the long-held idea of a Brockie snowboard finally became a reality.
Says Bureta, "Since "HELL-O!" I have been a huge GWAR fan, scaring the jocks in high school by singing lyrics from "Slutman City" out loud. During my Pro Snowboarder days, I always wanted to do a GWAR graphic but my sponsors thought that it wouldn't be cool. Now that I own my own company I'm doing things my way. Teaming up with Dave Brockie for this project is a dream come true for me and is the next best thing to becoming a GWAR Slave."



The boards feature two illustrations by Brockie...the original "Sargon" on the top deck, and from the mythology of GWAR, "Prince Ray Pierre" the dreaded "French Demon", graces the bottom. The board is made to the highest standards and the illustrations look superb. Enjoy it not only as an amazing stick but a beautiful and collectible piece of art from one of the underground's most prolific and dedicated artists. Brockie and his cohorts have kept GWAR and Slave Pit going for 25 years, so mark this incredible achievement by possessing one of these truly unique objects d'art.
Brockie has pledged to personally sign every single one of these that he can get his hands on, increasing their collectivity and worth. Get more information at: